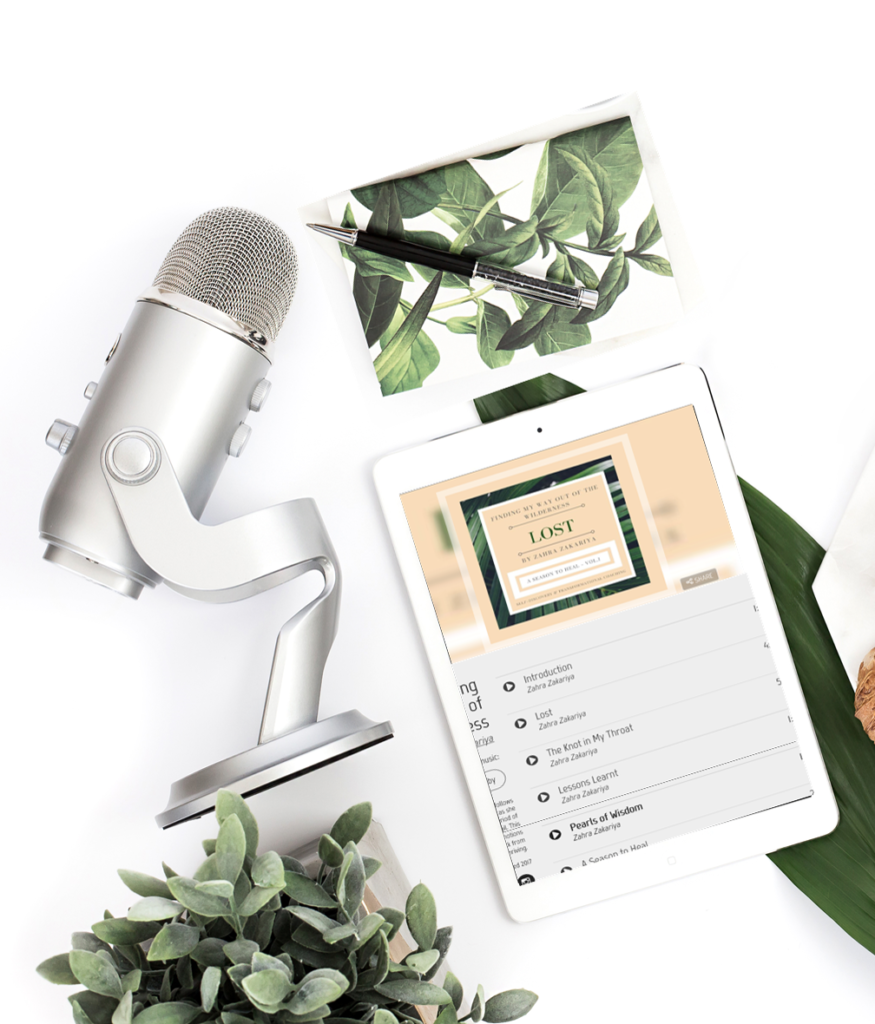 "A Season to Heal" is a reflective audio journal which follows the journey of Zahra Zakariya as she rediscovers herself following a period of deep emotional turmoil.
She explores the toxic traits and habits practised by many high performing individuals which she also needed to grow out of, including over-committing and burning out, not asking for help, seeking validation through titles, accolades and accomplishments, attaching one's self-worth to a job and not giving oneself the space one needs to rest and recuperate.
It is packed with life lessons, pearls of wisdom & practical advice to help listeners on their journey to renewal.
SIGN UP TO OUR WAITING LIST TO GET A SNEAK-PEEK & BONUS TRACKS